Parks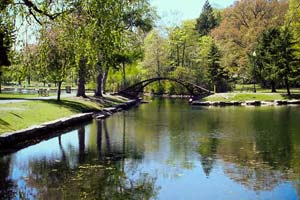 The City of Worcester maintains more than 1,215 acres of parkland, encompassing 53 parks and playgrounds, and five City beaches.
Among the City's treasured park land is Elm Park, one of the nation's oldest public park. Designed by the Frederick Law Olmsted and on the National Register of Historic Places, Elm Park's scenic Iron Bridge is the most photographed spot in Central Massachusetts.
Worcester's Green Hill Park is the proud home of the Commonwealth of Massachusetts' Vietnam Veterans Memorial. Encompassing some four acres, the memorial, which was formed around the perimeter of a small body of water known as Duck Pond, includes three important spaces designated as the "Place of Flags," "Place of Words" and "Place of Names".
The Memorial, dedicated in June 2002, is a magnificent and moving tribute to the 1,537 individuals who made the ultimate sacrifice for their country, and all those served.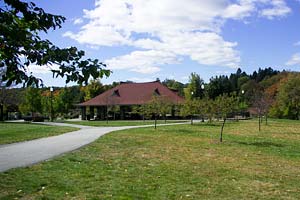 In addition, Green Hill Park is also home to the Green Hill Municipal Golf Course -voted the area's best public golf course five years in a row!
For more information on the City's many beautiful public parks, please click here!