Museums & Galleries
Sprinkler Factory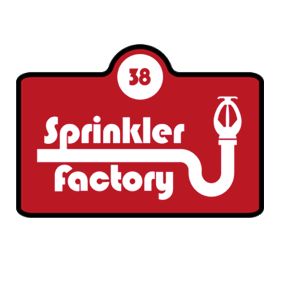 Museum or Gallery
38 Harlow Street
Worcester, MA 01605
Google Maps - MapQuest
E-mail: info@sprinklerfactory.com
Official Website

Admission: FREE
Interest Areas: Art, Crafts, Multicultural
The mission of the Sprinkler Factory Gallery is to provide an accessible venue to nurture and promote the visual arts community of Worcester. We host exhibitions once a month, curated, organized and installed by our guest exhibitors. What makes the Sprinkler Factory unique is that our guest exhibitors are encouraged to take ownership of their exhibitions, including inviting other guest artists for group shows, production of promotional materials, organizing the details of opening and closing receptions, open gallery days, artist talks, hanging, installing and lighting. Our exhibitions do include individual solo shows, group shows, collectives, guilds, universities and many other associations.

By providing nearly 3000 square feet of exhibition area and over 160 feet of wall length and virtually no size limits for sculpture, installations and wall art, the Sprinkler Factory is uniquely capable of providing a massive, centrally located, always free and open to the public venue for the visual arts in Worcester. In addition to our ongoing monthly exhibits we are currently in discussions to expand the gallery and open up additional space for other fields in the arts.

As with all exhibitions visitors can enjoy the ambiance of the Sprinkler Factory with its high ceilings, long walls and ample natural light. Located in the former Rockwell Sprinkler Co building on Harlow St, the Sprinkler Factory is an excellent venue to appreciate artwork by many of Worcester's favorite local artists. Openings are an opportunity to engage with the artists and network with the community which often serves as a catalyst for future collaborations in the arts.

In addition to a gallery space, the Sprinkler Factory building is home to a wide range of artist studios used for painting, sculpture, print making, glass, ceramics, jewelry, music, dance, education, workshops, demonstrations, and much more. The Sprinkler Factory gallery and the creative community of the Sprinkler Factory are a part of the Artist Group of the Sprinkler Factory (AGSF Inc.) a registered nonprofit organization.
Powered by the Social Web - Bringing people together through Events, Places, & Common Interests