About Worcester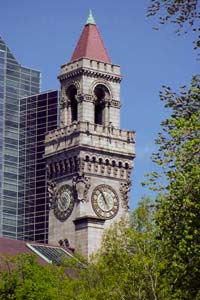 A robust, vibrant city in the heart of the Commonwealth of Massachusetts, Worcester combines the warmth of a small town with the convenience of a thriving city. A mere hour's distance from Boston, MA, Springfield, MA, Providence, RI and Hartford, CT, Worcester is at the crossroads of several major routes, including the Massachusetts Turnpike (I-90), Interstates 190, 290 and 395, and Routes 9 and 146.
A great place to do business...
With six million people living within a 50-mile radius, unique opportunities exist in Worcester for dynamic business growth. Once among the pre-eminent manufacturing cities in the nation, Worcester has transformed itself into a leader in advanced manufacturing, information technology, biotechnology, health care, and medical research. We offer innovative municipal support for business development and are setting the pace for sound, cooperative growth in New England.
A great place to live...
A manufacturing and innovation giant for 200 years, Worcester's landscape blends diverse architecture with neighborhood centers and inviting green spaces. Our municipal services are outstanding, with one of the finest urban school systems in New England and one of the lowest crime rates in the country. An admirable mix of old and new, Worcester offers residents the resources and attractions of a city, balanced with the more intimate, livable scale of a mid-size city.
A great place to visit...
There's always something happening in Worcester. Over 30,000 students at more than a dozen area colleges contribute to the cultural vibrancy of the city, which features world-renowned museums and concert halls, theaters, galleries, as well as a wealth of performing groups, ethnic festivals, and artists of every discipline. Dine at one of the City's many and varied restaurants... shop until you drop at Worcester's countless specialty shops... and when you're through, relax and revive yourself at one of the nearly 1,000 hotel rooms in Worcester.
See for yourself why Worcester is a smart city and a smart choice!